Description
Leg Roast (Bnls), is a boneless cut from the leg region. This large, lean cut is often rolled and tied for even cooking.
Due to its size and leanness, it's commonly roasted or braised. It offers a hearty, rich flavor and is often marinated or seasoned with herbs to enhance its natural taste.
Judging Tips
This is the 99th most popular cut in the events we have filmed.

The most common mistake people make with this cut is calling it 1 - American Style.
All 3 Leg Roast (Bnls) In Our System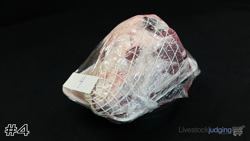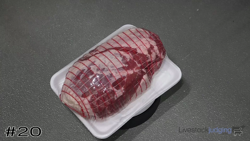 ---