Description
Slab Bacon, is bacon in its unsliced block form and comes from the side or belly of the pig.
This type of bacon is often sliced to the desired thickness at home and is ideal for frying or baking.
Judging Tips
This is the 108th most popular cut in the events we have filmed.

The most common mistake people make with this cut is calling it 17 - Fresh Side.
All 2 Slab Bacon In Our System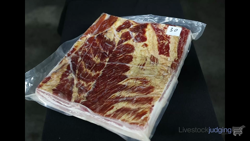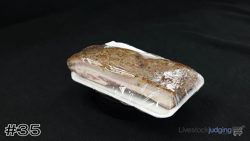 ---